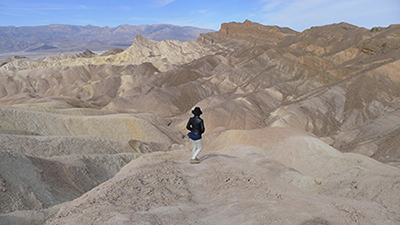 Bio
Born and raised in the Philippines, Katrina Bello is a visual artist who is living and working in the Philippines and the United States. Her works have been shaped by life experiences of natural environments encountered during the course of migration. Topics on memory, landscape, time, ecology and geology are the subtext of her work which take form in drawings, paintings, installation, photography and video.
She is also the curator and founder of
north willow
, an artist-run attic space in Montclair, New Jersey in the United States. It is committed to site-specific art installations, and is founded on skill and resources sharing among artists and their collaborators to make a happening.
Katrina has participated in solo and group exhibitions in the United States and the Philippines, at Magnet Gallery and West Gallery in Manila; in Gallery Aferro in Newark, New Jersey; in the Hudson Valley Center for Contemporary Art in Peekskill, New York; in El Museo Cultural in Santa Fe, New Mexico. She studied Industrial Design at the College of Fine Arts in the University of the Philippines in Quezon City; she completed her BFA from the Mason Gross School of the Arts in Rutgers University in New Brunswick, New Jersey, and her MFA from the Maryland Institute College of Art in Baltimore, Maryland.