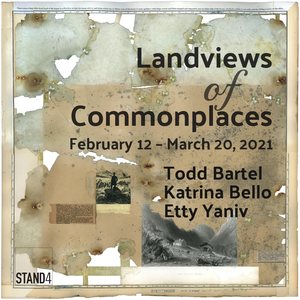 Landviews of Commonplaces
An exhibition that redefines the landscape of truisms.
Todd Bartel, Katrina Bello and Etty Yaniv
curated by Jeannine Bardo
February 12 — March 20, 2021
Opening Reception: Friday, February 12
th
, 7-9PM
Stand4 Gallery
414 78th Street
Brooklyn, NY 11209
Press release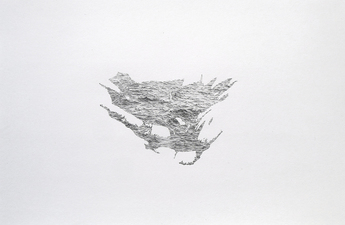 Online juried group exhibition:
12th Annual Drawing Discourse by UNC Ashville
Juror:
Pamela Phatsimo Sunstrum
Premiering January 22, 2021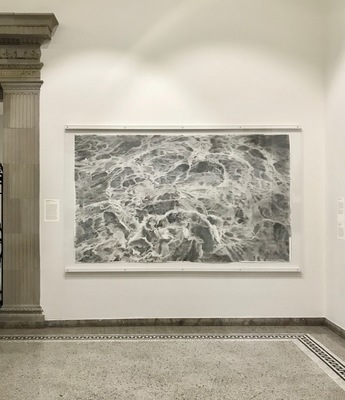 Personal Landscapes
Since its founding over 100 years ago, the Montclair Art Museum has been inspired and nourished by the artists in its community. The Museum is honored to continue that tradition by featuring recent work by artists from Essex County in this exhibition. The rich diversity of media and quality of work represented is a testament to the talent and creativity of our local artists.

Whether a representation of physical space, or a map of the complex inner workings of the mind, these artists have interpreted their own personal landscapes in a variety of ways. A bird flits across the screen of B.E.F. Oakes' video, evoking nostalgia for a half-remembered place. Through detailed brushwork and luminous color, Christine Elvin breathes life back into locations long forgotten. Katrina Bello's massive charcoal and pastel drawing engulfs the viewer, encouraging them to find nature's messages in the vastness of the landscape. These aesthetically and conceptually compelling works of art elucidate the stories, memories, and imaginings that are entwined in MAM and its community.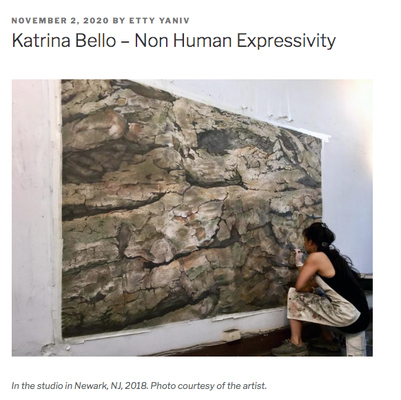 Interview by Etty Yaniv for Art Spiel
https://artspiel.org/katrina-bello-non-human-expressivity/
Art Spiel
Artist On Coping: Katrina Bello
During the Coronavirus pandemic, Art Spiel is reaching out to artists to learn how they are coping.
https://artspiel.org/artists-on-coping-katrina-bello/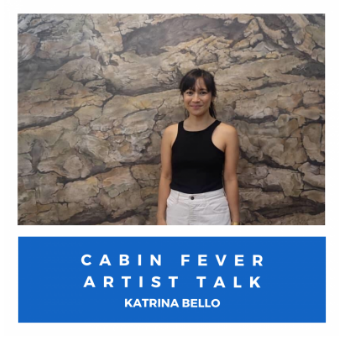 Virtual Artist Talks
Presented by The vIsual Arets Center of New Jersey
Summit, NJ, USA
May 2020
https://www.artcenternj.org/programs/cabin-fever-artist-talks/cabin-fever-artist-talk-katrina-bello/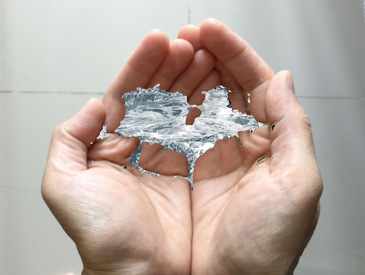 Videos on Loop
Vermont Studio Center
Gallery II, Wolf Kahn Studio Building
80 Pearl Street, Johnson, VT 05656
Curated by Sandrine Schaefer
This video show,
Videos on Loop,
is a group exhibition consisting of time-based work by recent residents of Vermont Studio Center, opening on February 22, 2020 at 8:00pm, in the Wolf Kahn Studio building. The work for the show was selected by guest curator
Sandrine Schaefer
who is an artist, writer, and educator living and working in Massachusetts. Sandrine will also give a Gallery Talk on Saturday, February 22 at 8:00 PM. The exhibition will run from February 22 to April 22, 2020
https://vermontstudiocenter.org/news/videosonloop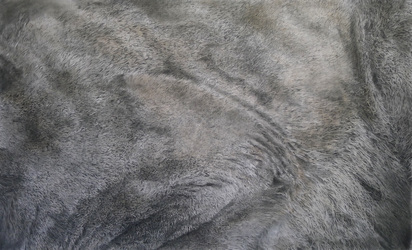 INSIDE WOODLAND TEXTURES AND LAYERS
Exhibiting Artists:
Katrina Bello
Scott Chimileski
Catherine Hartung
Ryan Horvath
Alexis Savopoulos
Lee Ann Sporn

Inside Woodland Textures and Layers is a multi-sensory experience suggested by the varied textures. This exhibition seeks to focus on the worlds hidden from view within the trees, plants, animals and birds inhabiting a woodland environment. We can experience the wind, structure of the trees, texture of bark, leaves, bugs, birds and animals, but it is the magic, beauty, science and ecology happening below the surface that this exhibit seeks to divulge.