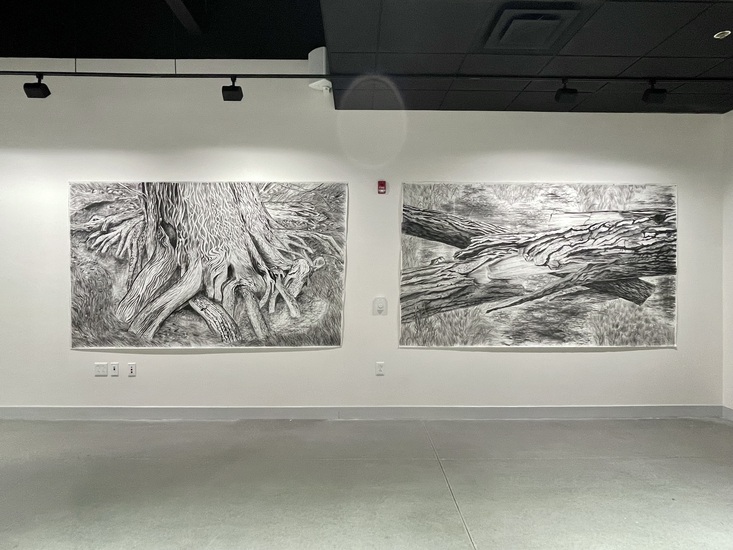 Katrina Bello: "Puno"
November 11, 2022 - December 29, 2022
Kent Place Gallery at Kent Place School
42 Norwood Ave
Summit, NJ, USA
website
Kent Place Gallery presents the solo exhibition "Puno", by artist Katrina Bello from Friday, November 11, 2022 – Friday, January 6, 2023. There will be a reception for the artist from 5-7 pm on Friday, November 11.
Bello's exhibition will include a selection of drawings and one photograph about trees, spanning the development of her artistic practice from the year 2011 to the present. The large scale (most of the drawings are 100 inches wide) and meaningful detail of her drawings come together to make a unique exhibition, focused on our relationship with nature.
The artist grew up in the Philippines, and the title of the show, "Puno", is the Filipino word for "tree". It is also the word for "full", "filled" and "complete". Working in a variety of media, including charcoal and graphite on heavy paper, Bello examines and interprets trees and forests, sometimes looking at surfaces from inches away and sometimes stepping back to take in a larger scene. A fascinating work is a horizontally placed thirty-eight-foot-long scroll drawing, laid out on a platform in the gallery, partially still rolled up so that while much is visible, it also retains its mystery.
Gallery Director Ken Weathersby said about this exhibition, "I am thrilled to see Katrina Bello's works in Kent Place Gallery. The story or song that she coaxes from trees in her art is full of feeling as well as clear-eyed observation. In that way, they feel like a meaningful connection with the beauty of trees and forests, and also in touch with the urgent and dire reality of our current relationship with the natural world."
Katrina Bello's art has been shown in many solo and group exhibitions across the US and internationally, and is the recipient of numerous awards and residencies, including the Wurlitzer Foundation, the Millay Colony and others. Ms. Bello is also founder and facilitator of North Willow art space in Montclair, NJ. She holds a Master of Fine Arts degree from Maryland Institute, College of Art.
Kent Place Gallery is on the campus of Kent Place School, 42 Norwood Avenue, Summit, NJ. Gallery hours are school days, Monday – Friday, 9:00 am to 4:00 pm. Visitors please check in at the CFI Main Entrance reception desk.
For an appointment to visit with the Gallery Director, email
weathersbyk@kentplace.org
For more information call (908) 273-0900, or visit
www.kentplace.org
.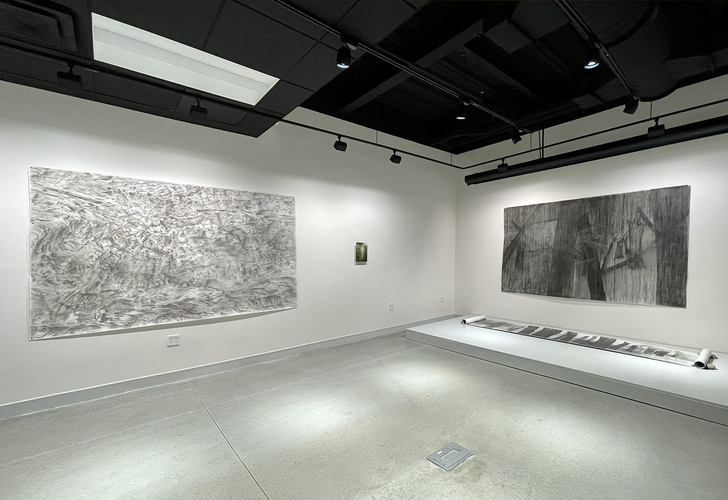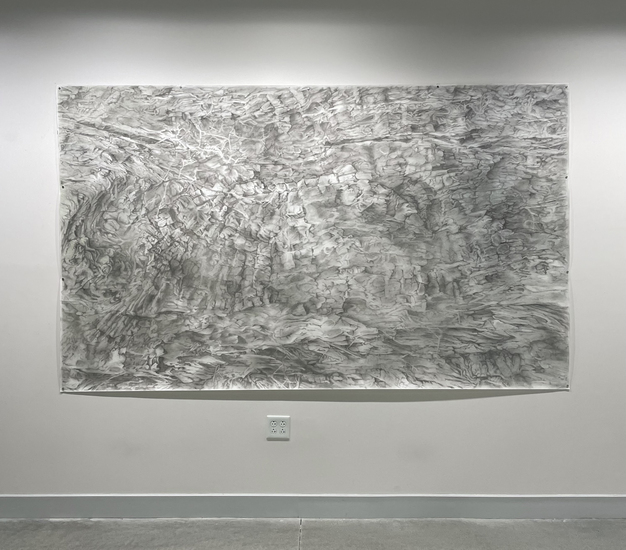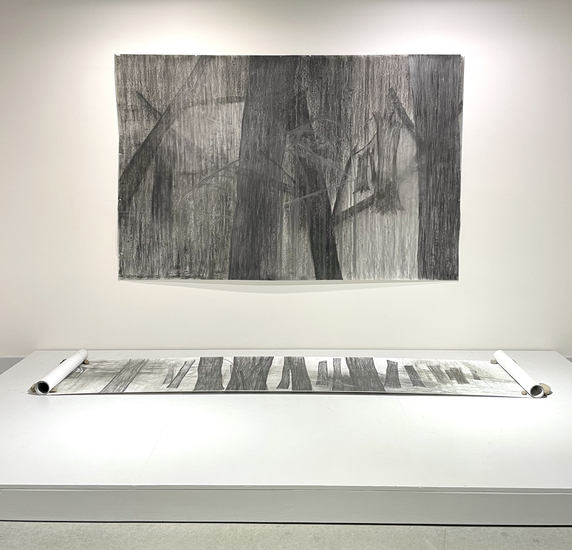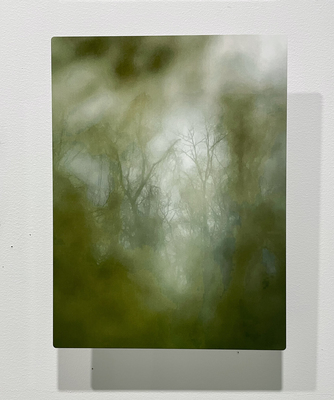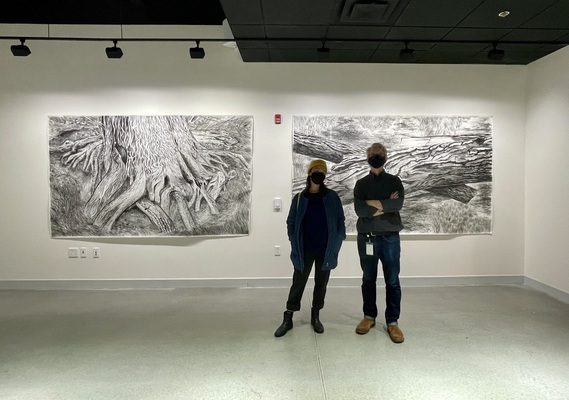 Gallery Director Ken Weathersby with visiting artist Jin Jung
Video of the exhibition below: